What are Difference Between Natural Pearls and Cultured Pearls
Natural pearls and cultured pearls are the two primary types of pearls. The difference in the names of pearls is due to the different ways of formation. An irritant for a natural pearl is inserted accidentally, while an irritant for a cultured pearl is artificially inserted into the shell.
Are cultured pearls considered real pearls?
Cultured pearls are considered real pearls – but they can not formed without human intervention. Most pearls available on the market are cultured. Natural pearls are  rarer and valuable.
Are cultured pearls worth anything?
Cultured South Sea Pearls are the most valuable type of cultured pearl on the market today. These pearls come in a gorgeous variety of sizes, shapes and colors. A strand of South Sea pearls featuring large gems can be as expensive as $100,000 or more.
What is the difference between a cultured pearl and a natural pearl?
Both natural and cultured pearls are formed when an irritant enters the mollusk or oyster, causing it to respond to the irritant. The difference is that when cultivating pearls, the irritant is purposely placed inside the oyster through human intervention. For the structure of pearls, please check here.
Why Are Natural Pearls So Rare (with Higher Pearl Value)?
As mentioned above, natural pearls are created in the sea. It takes more than 100,000 shells to make a string of pearls. Diving for pearls to find high-quality gems is rare these days due to Marine predators, Marine pollution, oyster hunters, and other factors that contribute to premature animal death. The scarcity of natural pearls has sent values skyrocketing.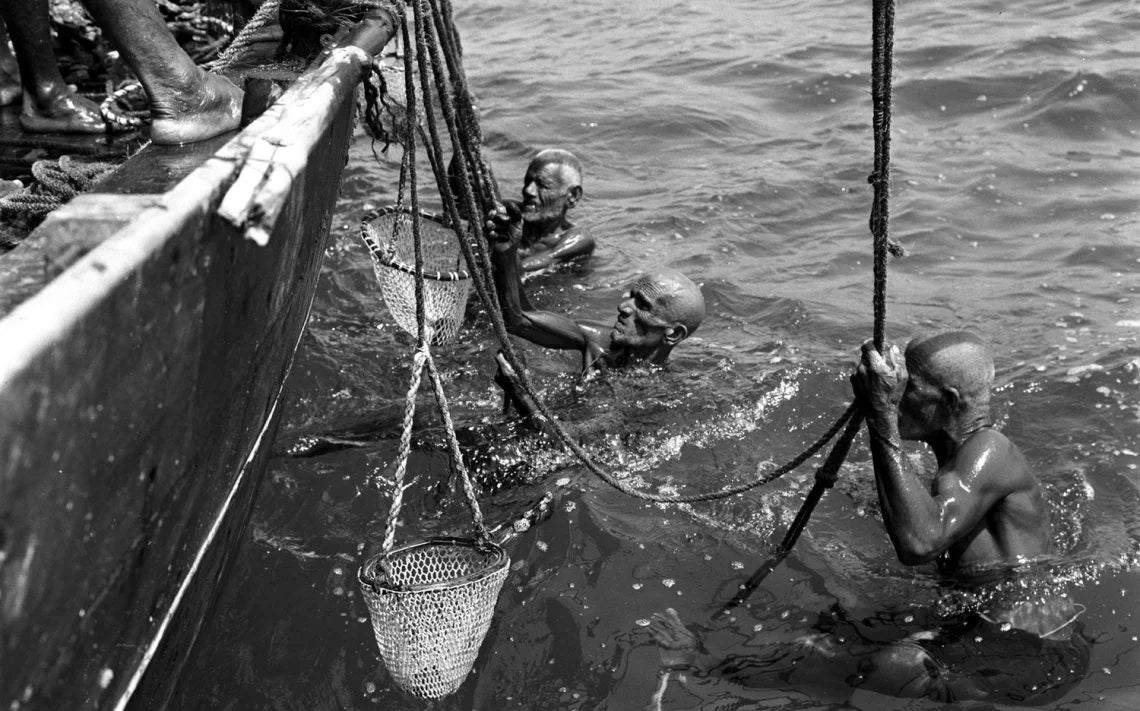 As a result, the demand and the value of natural pearls is set to go through the roof. The rarity of the gemstones increases the costs, making them not affordable to most. Pearl cost is one of the biggest differences between natural pearls vs cultured pearls. 
Cultured pearls tackle this problem and more. Different types of oysters produce different pearl colors, sizes and shapes. Moreover, oysters also create pearls with different overtones, surface quality and luster – and all of these factors determine the value of a pearl.
Cultured Pearl Quality
Cultured pearls are produced in a controlled environment, so oysters have a higher survival rate. Pearl farmers are able to produce higher quality, authentic pearls than oyster pickers.
In fact, according to the Gemological Society of America, pearl divers have already caught most of the natural pearls in the sea. Thus, even though cultured pearls may be of the same quality as natural pearls, the price of cultured pearls is generally much cheaper due to the rarity of natural pearls.
See other value factors
Pearl Jewelry You May Like