What Pearl Size Earring Should I Buy?
With so many pearl earring sizes available, it can be tricky to decide what size of pearl earring to buy. Simplistically speaking, it can be a matter of taste; one might want a large pearl earring set as a statement piece or something smaller for everyday wear. Its important to understand that all pearls are sold in 0.5mm or 1mm size increments. Typically small sizes below 9mm like Akoya pearls and Freshwater AK pearls are sold increments of 0.5mm(e.g 6.0-6.5mm), over 9mm as Edison Pearls, Tahitian Pearls and South Sea Pearls are sold in 1mm increments(e.g 9.0-10mm).  
The pearl stud earring is a classic piece of jewelry that every woman should have stashed in her jewelry box. The right pair of studs can go anywhere and look absolutely perfect on any occasion.
The most popular pearl stud earring size is within the 7.0-8.0mm size range. The 7.0-7.5mm and 7.5-8.0mm pearls will sit nicely on the earlobe with a demure look, and won't feel too heavy or fall forward on the lobe.
Pearl Earring Sizes on a Model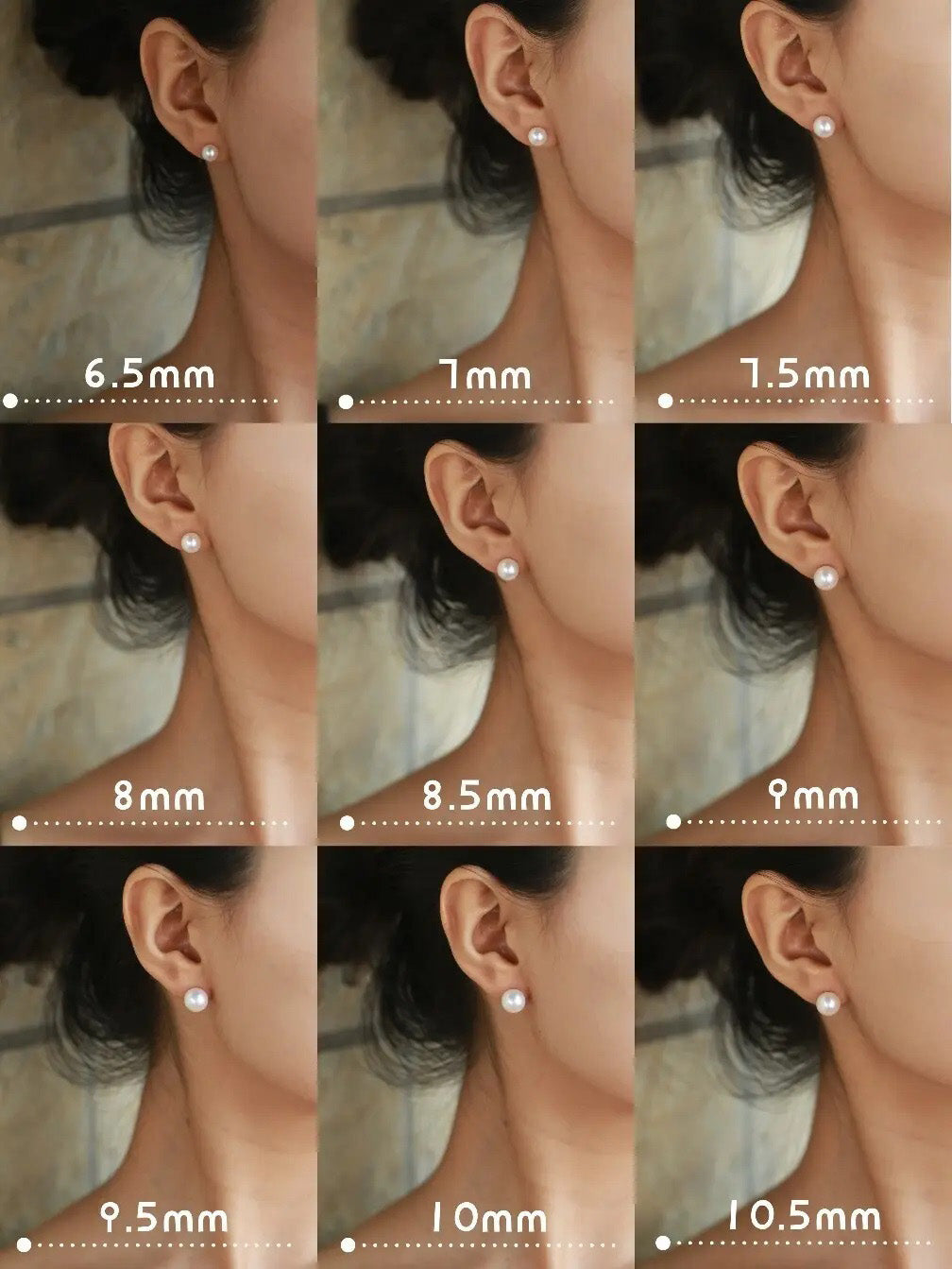 Choose pearl earrings that are right for you, that complement your every look.